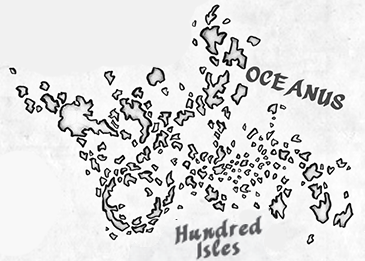 Oceanus is one of the Lost Lands of Erdas (a home to the Conquerors). It is a form of Oceania (mainly New Zealand, as stated by Tui T. Sutherland)[1] and Hawaii. The Hundred Isles is located there. It is also home to Mulop the Octopus, and is the main setting of Against the Tide.
Description
It has a lot of beaches there, and tropical islands.
Villages/Islands
Animals found in Oceanus
References
Erdas
Ad blocker interference detected!
Wikia is a free-to-use site that makes money from advertising. We have a modified experience for viewers using ad blockers

Wikia is not accessible if you've made further modifications. Remove the custom ad blocker rule(s) and the page will load as expected.